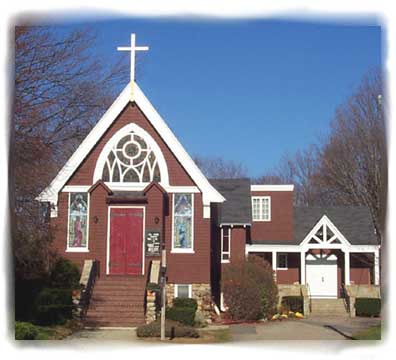 All Saints' Episcopal Church

44 Park Ave.
Whitman, Mass. 02382
781-447-6106
Email: office@allsaintswhitman.org

The Rev. Patti Hale, Rector

Serving Whitman, Abington, East Bridgewater, Hanson, and surrounding towns

Services:
Sundays:
8AM Holy Eucharist (no music)
9:30AM Holy Eucharist
(mix of traditional and contemporary music)
Wednesdays:
10:30AM Bible Study, followed by Eucharist at 12
6:30PM Holy Eucharist

Our Vision:
All Saints' Parish is a welcoming Christian community whose fellowship reflects Jesus in the caring we have for every member. All Saints' has a desire to reach out to others through evangelism and service, while inviting spiritual growth in all our members by clear teaching about Jesus.

Read our Ministry Platform.